Get to know your Linux system - Lesson #2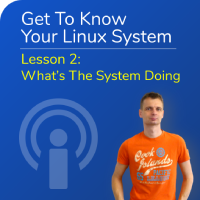 In this second step of "Get To Know Your Linux-System" you will learn more about the CPU- and memory-load of your system.
What you will get
We will have a look at the processes a system is currently busy with
You will see, how much memory a system has installed and how it is used
You will get the insight, if your system, is slowed down because of a memory-overload.
… and incidentally, I will show you, how you can pause a process and reactivate it later on.
Episode #: Get to know your Linux system - Lesson #2